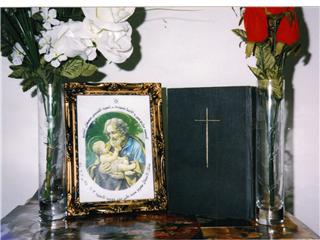 In June of 1997, the idea of establishing this special meeting for the elders was brought into fruition in the mind of our beloved Fr. Antonios Ragheb, the late church Hegomen. He thought of it to recognize our elders, and to establish a special meeting for them, similar to the youth meeting for the youth. It was called Simon the Elder Family Meeting.
          Our beloved Fr. Sorial Sorial started to run the meeting weekly on Tuesday nights. About 70 people –men and women- attend this meeting.
---
          The second Tuesday of each month is a special day for the meeting where we celebrate the Holy Liturgy in the morning, followed by Aghapy (lunch) and a sermon to conclude the day.
          Caring for the elders and their comfort, our beloved Fr. David Bebawy had sent a letter to the Mayor of Jersey City to provide a special bus to transport the meeting members soma carisoprodol muscle relaxant between their homes and Church twice weekly: once on Sunday mornings for the Holy Liturgy, and the second time on Tuesdays for their special meeting.
          The activities of the meeting vary in the spiritual services offered throughout the month. There is a segment to describe the rituals (rites) of the church. Another is for Bible study. Also there are segments for spiritual songs and hymns.
          The family also arranges for trips to various places. One of its famous trips is the 4 days trip to Wildwood during the summer for the family members to have fun. One of our beloved priests usually accompanies the family. A spiritual program is prepared for the trip, which ends with the Holy Liturgy.
          During the Church's special occasions, feasts and Mothers' day, nice gifts are distributed among all members. Also competitions on Bible study take place and precious gifts are given to the winners.